Frequently asked questions
How much extra is the cost of food?
---
Cost of food depends upon your personal preferences and the recipes chosen for the week. This can range from $75 to $150.
---
Why isn't the cost of food included?
---
In order to give you complete control over your recipes and quality of ingredients, the cost of food is extra. Let us know if you have any budgetary preferences or limits for groceries and we'll base your menu around this.
---
Do I need to be home while the chef is cooking?
---
You can choose to be home or away for your cooking session. Whatever works best for you!
---
Do you travel to customers outside of your service area?
---
We travel to addresses with no added fees within Beverly, Boxford, Danvers, Essex, Georgetown, Gloucester, Hamilton, Ipswich, Lynn, Lynnfield, Manchester-by-the-Sea, Marblehead, Middleton, Peabody, Rockport, Rowley, Salem, Swampscott, Topsfield, and Wenham, Massachusetts. If you are outside this area, we may apply an extra fee (usually $1 per mile outside our service area). Other circumstances, including heavy traffic, tolls, paid parking garages, and difficult street parking, may add to the fee.
---
Do you carry liability insurance?
---
Yes - we are fully insured with a FLIP policy.
---
Can I customize my meals?
---
Yes! Honey Bread is all about customizing your meals to fit your diet and preferences.
---
Can you accommodate special diets?
---
Yes! Let us know your dietary needs and we will create your menu around this. We have experience with vegetarian, vegan, gluten free, sugar free, keto, low calorie, allergen free, Mediterranean, organic/non-GMO, low sodium, paleo, certified humane, and low-histamine diets, among others. We will learn all about your dietary needs and preferences so your meals are made exactly the way you need them. In some instances, we may request that you first visit with a doctor or registered dietician/nutritionist before cooking special meals for you, especially if the diet is extremely restrictive. Once you consult with them, we will prepare your meals using their specific guidelines.
---
How many servings do I get per meal?
---
Meals can be made in whatever amount of servings your family needs. Depending on the recipe, we can usually get 4-8 servings with a single meal. You may choose to have us make extra servings that you can freeze and eat later in the future.
---
Can you cook my grandma's recipes?
---
We would love to! If you've been missing your family recipes, let us know and we can recreate them for you! You can send us a photo of an old family recipe card or describe the meal to us.
---
Can you cook with food I already have on hand?
---
Absolutely! We can cook with your extra pantry/fridge ingredients and creatively incorporate them into your meals. We can also help you use your CSA and garden veggies. This can help reduce your personal food waste.
---
Can I cancel or reschedule my booking? What should I do if someone in our household is not feeling well?
---
We try to be as fair and flexible as possible with our cancellation/rescheduling policy. We allow clients to cancel a booked session with a full refund, less any discounts, 72 hours before the start time of the session. With less than 72 hours notice, we only offer a reschedule of the session (this is because with less than 72 hours, we have already started working on your menu and ordering special ingredients). Sessions may only be rescheduled once; after the first rescheduling, a reschedule or refund for that session will not be offered. Clients can request to reschedule a session up to 2 hours before the start time of their session (good for cases of last-minute illnesses in the house). With notice of 2 hours or less, the session will not be refunded or rescheduled (this is because with less than two hours, we have already picked up your ingredients and started making our way to your home). If you buy a package of four sessions with the $200 discount and later cancel one of the sessions with refund, we will deduct the $200 savings from your refund. The four session package only allows savings for four non-refunded sessions.
---
Do I need to purchase any special equipment before my session?
---
Absolutely not! Before your first session, we will check in to see what equipment you already have on hand. If needed, we have our own food processor, InstantPot, sous vide circulator, rice cooker, pots, pans, cutting boards, knives and all the other utensils. We don't want you to feel like you need to buy a bunch of expensive equipment in order to have service with Honey Bread! We do ask that you have plenty of food storage containers, kitchen towels and paper towels ready to go for the session. Let us know if you would like us to recommend our favorite options.
---
Do you prepare kid-friendly meals?
---
We sure do! We know kids can be picky and want to have their meals in a very particular way. Let us know all of those particularities and we'll cook up some meals they're sure to love.
---
How much does Honey Bread service cost?
---
Honey Bread service starts at $249 per week plus the cost of ingredients. Check out our 'Book Online' or 'About' page for more information on pricing and what's included.
---
Do you offer grocery shopping?
---
We do! We have three options for obtaining session ingredients. 1) Included with every session: we do all of the ingredient shopping through curbside pickup or delivery. We source most of our ingredients through Whole Foods (great for reasonably priced organic, non-GMO and humanely-raised ingredients). We can also use Instacart for stores like Wegman's, Aldi and Market Basket. Let us know if you have a store preference. As an included bonus, we can also order some of your household groceries with the ingredient order. We will bring them to the session, saving you a trip to the store! 2) If you prefer to do the grocery shopping yourself for your session, let us know and we will send you the grocery list. 3) If there is a store you prefer that does not offer curbside pickup or delivery (such as Trader Joe's), we can shop in-store for an additional $50.
---
Does the chef have a clean background check?
---
Yes! We understand how important it is to make sure anyone entering your home is fully vetted with a clean background check. If you would like a copy of the background check to verify this yourself, please let us know and we will email it to you.
---
Do I need to book Honey Bread every week? Are there any obligations/subscriptions?
---
Not at all! Honey Bread is here whenever you need us. You can book us every week, every other week, once a month, or just one time.
---
Can the chef cook enough meals to last the whole week?
---
Absolutely! Most meals will stay fresh and delicious in the refrigerator for up to four days after your session. We can make extra servings of meals to portion and freeze. So if you book a Monday session, we can make sure you have enough frozen meals to eat on Saturday and Sunday. We want to make sure you can enjoy our service every day of the week!
---
Do meals include heating/serving instructions?
---
Yes, all of the meals are color-coded with labels and a corresponding menu for the week with preparation instructions. Most meals can be heated in the microwave but if you're ever interested in a fresh-baked casserole for example, we can prepare it all the way before cooking so you can just heat it in the oven and serve. These specifics depend upon the meals your family is interested in.
---
Can Chef Nate teach me how to cook/bake during the Honey Bread session?
---
We are happy to teach you cooking skills that you can take with you the rest of your life! Dedicating session time to teaching will take some of our attention from cooking your meals, so we may not be able to cook as many meals as we normally would, especially if you would like to watch us cook in the kitchen (talking and answering questions takes our focus away from cooking). If you would like to actively engage and participate in the cooking and help in the preparation of the meals, this may keep us on track with time and not affect the amount of meals we can make. Please let us know your desired level of engagement and we will let you know what is possible.
---
Can you cook for a special event?
---
Possibly, though we do have some limitations. As we are a meal prep service, we do not offer meals plated and served warm for immediate consumption. We can definitely get you ready for informal birthday parties, reunions, get-togethers, anniversary parties and more as part of our meal prep service! We can use your session time to prepare food for a future event, which can mean great food at a great value for you. Contact us with your ideas and we'll see what we can work out!
---
Do you deliver meals to my home?
---
We are an in-home meal prep service, meaning we prepare your meals in your own kitchen. We do not offer meals cooked off-site.
---
Can I purchase a Honey Bread session as a gift?
---
Absolutely! We offer online gift cards on our 'Book Online' page. You can buy a gift card for the value of your desired session or choose a different amount.
---
Why is there a range of meals and servings for the week?
---
Depending upon the complexity of your meals requested, we may be able to do anywhere from 4-5 meals plus dessert with 4-8 servings per meal (Queen Bee+ session), 4-5 meals with 4-8 servings per meal (Queen Bee session) or 2-3 meals with 4-8 servings per meal (Bumble Bee session). More meals and servings are possible when the meals are not technically complicated, repetitive or time-consuming. Take, for example, chicken noodle soup. It is much quicker to make it with premade broth and dry noodles instead of homemade chicken stock and homemade pasta. Both are doable (and delicious!), but the latter will decrease the amount of meals and servings we will have time for during your session. The simpler the recipes, the more meals and servings per meal we will be able to give you. If maximum number of meals and servings is your goal, we know how to adapt recipes to get what you need! If more elaborate and special recipes interest you and you don't need as many servings, we can do that, too! Before every session, we will consult with you to craft a menu which includes number of meals and servings.
---
Can you help me clean my fridge/organize my pantry/do other kitchen tasks?
---
Absolutely! Though we don't include fridge/pantry cleaning and organization as part of our sessions, we can make the extra time to accommodate your request. We offer extra services such as fridge/pantry organization at a rate of $50/hour (one hour minimum).
---
Is Chef Nate fully vaccinated against the coronavirus?
---
Yes!
---
I'm currently counting calories. Can you make my meals so I know how many calories are in each serving?
---
We have made the decision not to estimate the calories in the meals we prepare. We have found that calorie counting is ineffective for good health/weight loss and can exacerbate symptoms of disordered eating.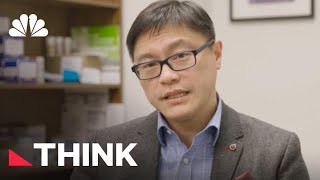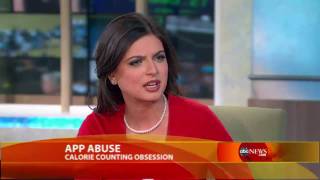 We take a more holistic approach to cooking following Michael Pollan's mantra: "eat food, not too much, mostly plants". Check out this video to learn more.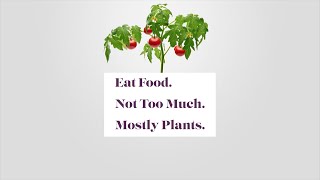 ---
Can you individually pack servings so I can easily take them and go?
---
Absolutely! By default, your meals will be packed 'family style', meaning they are packed in bulk and family members can serve themselves throughout the week. Packing servings individually is time consuming and, therefore, we may not have time built into your session for this. You may need to either upgrade to a higher session type or pay an extra fee, depending upon the number of servings in your session and how exact you need the measuring to be. The fee will include the extra food storage containers we'll need to achieve this. Please save and wash these food containers for future sessions. We will charge an additional fee if the containers we provided in previous sessions are not clean and available to use for future sessions. We can also simplify your meals or decrease the amount of meals we prepare so that we can dedicate more session time to packing individual servings. This will not add an extra fee.
---
I'm interested in booking every week. How do I do that, and what benefits are there?
---
That's great! Please contact us if you would like to book every week. We will send you a Venmo request or an easy to use link to pay for multiple sessions. We will then manually add your desired day and time to our schedule. In addition to always having fresh, healthy homemade meals on hand, there are many benefits to booking every week, including: *Same day and time saved on our schedule every week so no one else can book it
*Every week, we get to know you and your family's preferences so much better so every meal is made perfect
*Priority access to special holiday meal prep slots (Christmas, Thanksgiving, Easter, 4th of July, etc.)
*Slots available at the beginning of the week, our most popular time
---
---